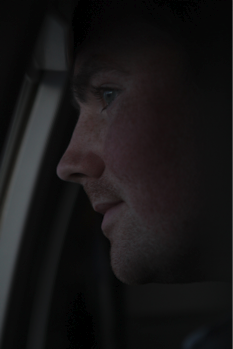 Hi
I'm David Windestål, the creator of RCExplorer.se
I live out in the country, a little outside of Töreboda, together with my beautiful wife, Johanna and our dog; Neo.We're both born 1987 and we now work full time with RCExplorer.I spent most of my childhood building with Lego and my adolescence building custom computers, like this
Teddybear PC
.
I've always been fascinated with all things that fly, but not until I got a job and started making money could I realize my boyhood dream of flying RC planes.
Two years after I started flying I created this homepage. I wanted a place to gather all my build-logs and projects that I had scattered on various forums. But I also wanted to inspire and help others to succeed in this great hobby. That's why I put in all the extra effort of photographing every step of the builds, explaining as much as I can and writing guides. To inspire and to give back to the community.
So far worked in the electronic manufacturing business, doing mostly soldering, testing and fault location and small PCB designs. I also worked abroad in the US as a "Creative producer" and onscreen talent for the RC youtube show – FliteTest.
After this I decided to start my own company and this is our business philosophy:
Everything I learned, I learned for free. Either through school (which we get payed to attend here in Sweden), from friends, through the internet or interacting with the world. To me it does not feel right to charge anyone for the information I got for free. The human race is where it is because of the old generation teaching and relaying knowledge to the new generation. We are where we are because we share knowledge. In order to solve the problems of the present and the future we need to work together and share. The most important thing we have is knowledge. With it we can lessen suffering and provide good quality of life, something that everyone is worthy of and should have. Therefore no information on this site will ever cost money. All designs will be available for free so that you can make them your self if you choose to.
What I sell is convenience and quality. I make it so that you don't have to, and I make it to meet my own high standards.
So how can you support me?
Visit this site, watch my videos or buy something from my store. We really appreciate your support. Without you guys I wouldn't be able to pursue my passion.
---
Company information:
RCExplorer AB
Björkulla Bygdegården 27
54592 Älgarås
Sweden
Company ID: 556973-3693
VAT ID: SE556973369301
---
Want to send me an email? Just fill out the form bellow. If it's a support issue or anything regarding an order, please submit a Support ticket instead (or you risk your issue getting lost in my overflowing inbox). Support tickets can be filed via your account page or via the support tab in the menu!